Founded in 1998, Integrated began as a local healthcare staffing agency in Portland, Oregon.
As an experienced staffing entrepreneur, Jeff Kruse believed healthcare staffing could be done better – with more human touch, respect, and integrity. Today, Jeff and the Integrated team lead a people-focused business providing per diem and travel opportunities nationally, including five regional offices. 
In an industry where intense demand and limited supply often makes people feel like a number, Integrated is committed to delivering the personal service and support people want and deserve. Jeff and his team are proud that the healthcare industry has learned to expect more from Integrated.
To be recognized throughout the healthcare industry as a fair and honest partner to clients and employees.
Where You Can Work with Us
Our local offices serve five states, supporting a wide range of clinician assignments and travel opportunities across the country.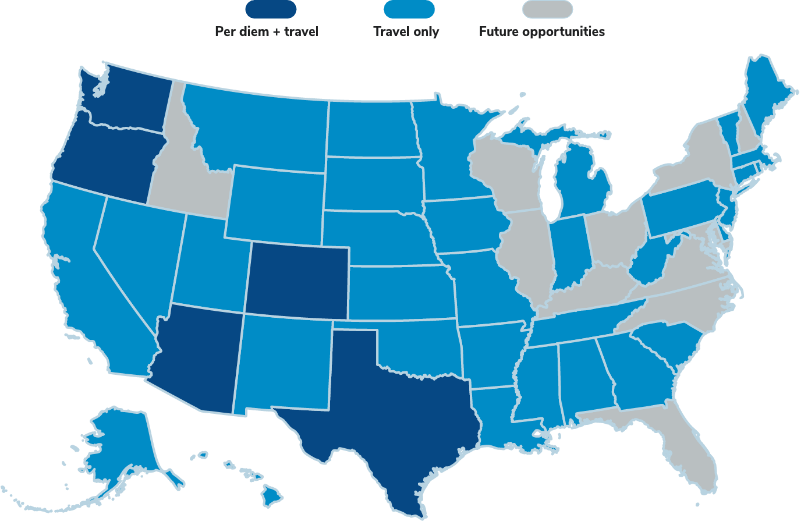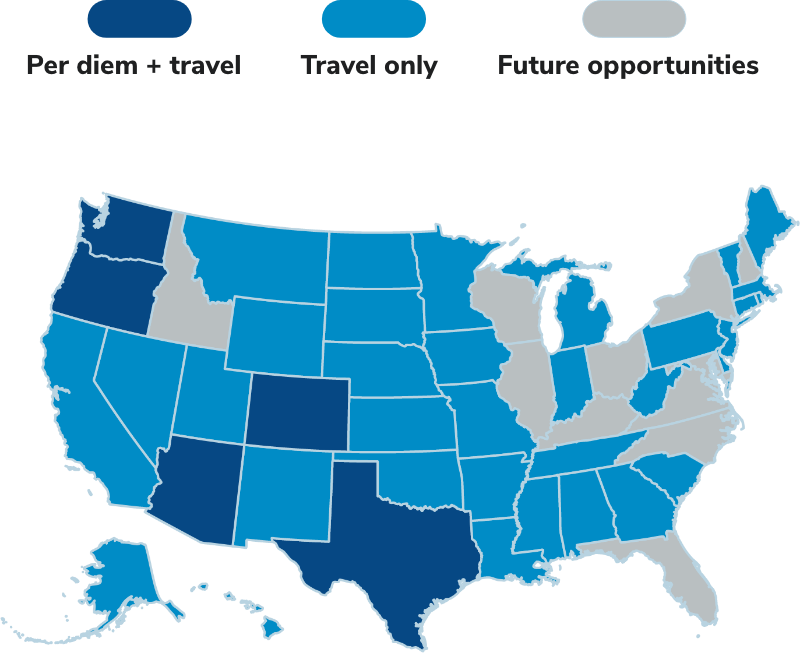 View current open jobs for
Our April Employee of the Month is Jennifer! As a CNA/LTC in Denver, she's beloved by our clients and our team.

"The residents love her, and she always has a positive attitude" says one of our clients. "She's welcome here anytime at all!"

One of her favorite things about Integrated Healthcare is its flexibility. Jennifer loves to travel to places like Hawaii, the Caribbean, or even just back home to see family and friends whenever she likes.

We are so grateful to have her as a part of the team!
"Integrated backs up their staff—I always brag about them because I can call them with just about anything and they are always there."
"I know 100% that I won't find this kind of relationship anywhere else. You have very unique individuals at Integrated that truly care. It makes all the difference when they understand your life, and they give you the leeway when you need it."
"Integrated keeps me motivated because sometimes I refuse a job and they wait and offer me more options. They try to make something work. If I say I'm available, they go looking."
Talk with an Integrated Team Member