Founded in 1998, Integrated began as a local healthcare staffing agency in Portland, Oregon.
As an experienced staffing entrepreneur, Jeff Kruse believed healthcare staffing could be done better – with more human touch, respect, and integrity. Today, Jeff and the Integrated team lead a people-focused business providing per diem and travel opportunities nationally, including five regional offices. 
In an industry where intense demand and limited supply often makes people feel like a number, Integrated is committed to delivering the personal service and support people want and deserve. Jeff and his team are proud that the healthcare industry has learned to expect more from Integrated.
To be recognized throughout the healthcare industry as a fair and honest partner to clients and employees.
Where You Can Work with Us
Our local offices serve five states, supporting a wide range of clinician assignments and travel opportunities across the country.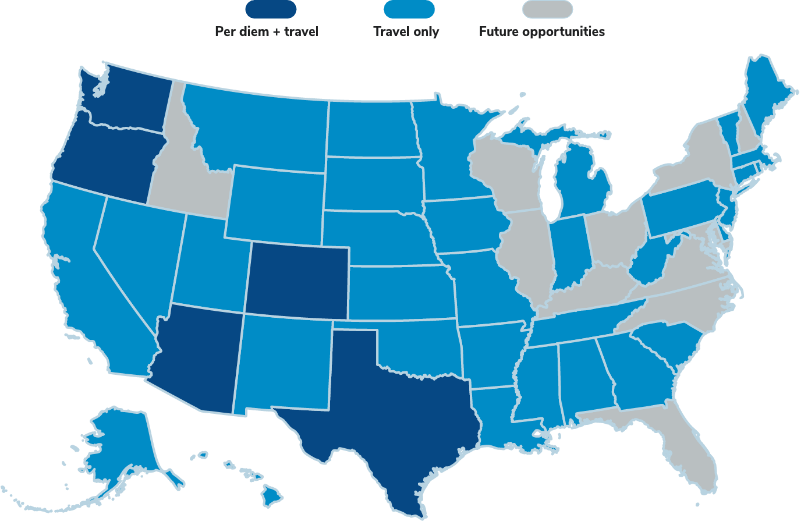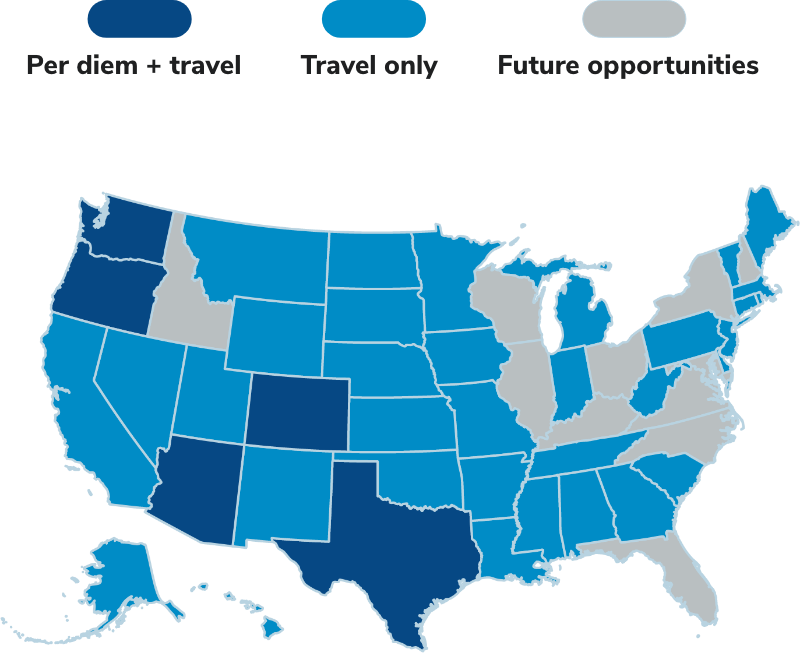 View current open jobs for
Integrated Healthcare Staffing wants to congratulate David (Arizona) as our Employee of the Month!
David returned to Integrated this year after originally being hired back in 2013. He has been an absolute champion for his patients, averaging 10.5-hour shifts and working over 470 hours since March! Aside from picking up urgent shifts, David has primarily worked in COVID units without complaint. He has been an example of reliability for both Integrated and the facilities he represents.
Phoenix Branch adds, "We never have to worry about whether David will work his scheduled shifts!"
"We can always count on him to call us when something comes up, he [always] returns our calls and emails when we need to communicate with him, and he is on top of making sure his credentials are up to date in our system!" they continued.
John Perri, Integrated's VP of Branch Development, calls David an excellent nominee for Employee of the Month. We couldn't agree more.
Congratulations, David!

"Integrated backs up their staff—I always brag about them because I can call them with just about anything and they are always there."
"I know 100% that I won't find this kind of relationship anywhere else. You have very unique individuals at Integrated that truly care. It makes all the difference when they understand your life, and they give you the leeway when you need it."
"Integrated keeps me motivated because sometimes I refuse a job and they wait and offer me more options. They try to make something work. If I say I'm available, they go looking."
Talk with an Integrated Team Member