2020 Kaiser Permanente
Flu Clinic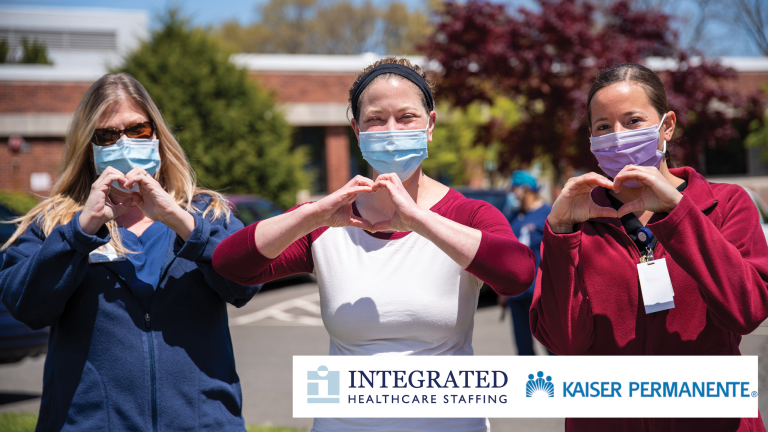 2020 Flu Clinic - Now Hiring
We're proud to announce that we are once again partnering with Kaiser Permanente for their 2020 Flu Clinics in the Portland-Metro area.
Kaiser will be running their flu clinics during the month of October. For important information regarding Position & Rates, Locations, Orientation, and other information, please read the following and click the "Apply" button below: 
Registration Receptionist (RR) – $13.50/hr
Medical Assistant (MA) – $18.50/hr
Licensed Practical Nurse (LPN) – $29.00/hr
Registered Nurse (RN) – $35.00/hr
*Orientation pay for all employees: $13.50/hr
There will be 9 locations across the greater Portland/Vancouver Metro-Area. If hired, you could be scheduled to work any location during any given shift.
Beaverton
Interstate
Mt. Scott
North Lancaster (Salem)
Rockwood
Skyline
Tanasbourne
Tualatin
Other
Timeline: Orientation & Beyond
Important Details and FAQs
Flu Clinic Dates: October 1-31
Shifts: 8am-5pm, Monday-Saturday
PPE Provided? Yes – masks, gloves, and goggles will be provided.
Location Details: All Kaiser Flu clinics will be performed outdoors, drive-thru style. These will be similar to the drive-thru COVID-19 Testing Stations. By applying, you agree that you may be required to work in inclement weather and conditions.
Compliance Details: TB, BLS, Background, Competency & Skills test
Have other questions? Contact the Portland recruiting team: 503-972-0490 or HireOR@integratedhealthcaresolutions.com
TO APPLY:
Please indicate in the Subject Line "Kaiser Flu Clinic" and include:
Your name
Phone
License
Position you are applying to
Attach your resume if available